New Converts Class:Part 1
Written by Rob L. Whitacre
When new members walk in the front door, we need to lock the back door. "New Converts" is step five of the House to House/Heart to Heart School of Evangelism model. The HTHSOE model is the life-system of the church of Christ. Just like with any living thing, if you skip one step, extinction will follow. If new converts do not grow, they will eventually leave the church and the congregation will die.
Peter describes new converts as "babes" in Christ (1 Peter 2:1-2). This is an indication of their maturity level. A newborn is placed in a nursery. There are limitations to what you can feed an infant.  Peter describes their nutrition as the "milk" of the word. In short, when you teach new converts, it must be a carefully prescribed diet to promote growth.
As part of a robust new convert ministry, churches MUST have an ongoing new converts' class.  The new converts' class should be customized to meet their nourishment needs. We suggest using the book Growing in Christ by Bobby Bates for the curriculum. Make the class cyclical so it does not matter when a convert begins or ends the class. This class should be held on Sunday morning. A regular adult class may be over the heads of new converts and may even have an unhealthy diet that hinders the growth of new Christians. The environment of a normal adult class does not allow the new convert to have the one-on-one relationship they desperately need to ask personal and difficult questions.
A second class, "Evangelism 101," is essential but almost unheard of among our congregations.   New converts are very evangelistic, and they want to teach those they love. Their zeal lacks knowledge and experience and can burn bridges and close doors quickly. New converts contain a wealth of contacts that can lead to more conversions. Therefore, they must be taught how to approach them, what to say, and what not to say. Evangelism is more than learning how to use a tool like Back to the Bible, Jule Miller videos, or Open Bible Study. If these converts are given some training and help, they can produce more new converts and growth.
If you need more information on the three booklet study series or the new training/evangelistic video, please contact me at: Rob@housetohouse.com.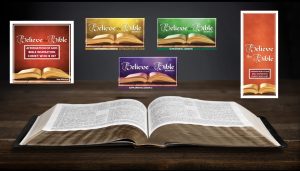 https://www.dropbox.com/s/wo94b4r7ju2qj4w/6%20Tips%20for%20Evangelism%20Compassion%20Cards%20%2810D%29.pdf?dl=0