REACHING THE LOST – STRATEGIES FOR SUCCESS
Special Announcement: Regional Instructors
Since starting the House to House/Heart to Heart School of Evangelism in the summer of 2018, we have been focused on training the saved to teach the lost. There are over 11,000 congregations of the Lord's church in the United States of America. We knew at the beginning that we could not effectively reach all of them. Even with modern technologies and video, we need to add more teachers.
Finding faithful preachers is one thing, but finding men who are trained evangelists is harder. For the past few years, we have been looking for men who demonstrated a strong grasp of evangelism in their personal lives and congregations where they served. In addition, they must be graduates of the HTHSOE. Reaching the Lost weekly reports have given us a glimpse into these men on a regular basis. They have a track record of producing results.
We are now ready to announce HTHSOE Regional Instructors. A regional instructor will serve his local area by training the saved to reach the lost. He will use the methods, strategies, model, and tools of HTHSOE. These men vary in their backgrounds and education, but all of them are soul winners. Let me introduce them:
Austin Fowler was born and raised in Dalton, Georgia. He is a graduate of Valdosta State University. He holds the following degrees: Bachelor in Middle Grades Education, Master of Curriculum and Instruction, and Specialist in Education and Teacher Leadership.  He taught in the public-school setting for seven years, specifically with sixth-grade math and high school special education. In 2023, Austin transitioned into working full-time with House to House/Heart to Heart where he serves as the Project Coordinator. In the House to House School of Evangelism, he is the Administrator, Regional Instructor, and Co-Director of American Mission Campaigns. He is also a gospel preacher. He fills in as a preacher for congregations when needed and regularly teaches Bible classes at his home congregation (Riverbend Church of Christin Dalton, Georgia). Austin has made over 20 mission trips to Latin America, teaching, and training teenagers to reach the lost. During his free time, Austin enjoys going to Braves games and traveling to new places. Austin is a 2022 graduate of the House to House/Heart to Heart School of Evangelism.
Contact via email: austin@housetohouse.com or phone: (706) 537-0742.
Charles Harris is a 2011 graduate of the Memphis School of Preaching and has been preaching the gospel ever since. He is married to Anna, and they have a 16-year-old daughter, Tori. The Harris family is currently working with the Monroe church of Christ in Monroe, Georgia.  Charles has preached in several states and has done overseas mission work in Africa. He is thankful to be a Christian and desires to lead as many souls to Christ as he can. Charles is a 2022 graduate of the House to House/Heart to Heart School of Evangelism.
Contact via email: cjh43006@gmail.com or phone: (870) 500-5535.
Dustin Dougherty is an evangelist laboring with the local congregation in Beloit, Kansas.  In addition, he holds a secular job and serves as a martial arts instructor. He grew up in the little town of Agra, Kansas, and attended the church of Christ there throughout his childhood.  After being baptized in 2001, he has assisted the congregation in different capacities. He moved to Beloit for technical college in 2002, completed his courses, got married, and stayed in Beloit. The congregation there watched the Back to the Bible course with the accompanying application videos during mid-week services in late spring of 2020. He realized that using this approach and curriculum would help the church reach the lost. Since implementing this program, the congregation has developed a more evangelistic mindset. As a result, they have had more conversions in the past three years than the previous two decades combined. One of these conversions is Dustin's beloved wife. In 2022, he graduated from the basic and advanced levels of the House to House/Heart to Heart School of Evangelism. He also studies via World Video Bible School to expand Bible knowledge as a formal student.
Contact via Facebook, email: doughertytkd@gmail.com, or phone: (785) 476-5687.
Eric Sykes was born in Chicago, Illinois, in 1961. He graduated from Corliss High School in 1979 and enlisted in the US Air Force. He retired in 2004 as a Master Sergeant. He was baptized on September 24, 1989, and he is first and foremost a Christian who happens to be a realtor. He married his high school sweetheart, Sandy Sykes, 40 years ago. They have two daughters, Erica and Iris, and one son, Jaumale, and five grandchildren. As a member of the LaPlata church of Christ, Eric teaches Bible study classes, preaches when called upon, and trains the saved to teach the lost. His focus is evangelism. Since he was introduced to the School of Evangelism in 2019, he has conducted dozens of Bible studies and baptized over 50 friends, family members, and contacts made through the local congregation in the past few years. Eric is a 2022 graduate of the House to House/Heart to Heart School of Evangelism.
Contact via email: eric@justtryingtomakeadifference.com or phone: (240) 603-7070.
Ernest Benjamin and his wife, Tyrene, have been married for 14 years, and they have two children, Caleb and Casey. They homeschool and enjoy sports, music, reading, and watching family movies. Ernest was born and raised in Columbia, South Carolina, and he was baptized into Christ when he was 18. He graduated from the University of South Carolina and then attended the Central Carolina School of Preaching in Sumter, South Carolina. Prior to focusing on full-time ministry and evangelism, he had a brief career in the insurance and financial services industry. He has worked with churches in the Carolinas, Tennessee, Florida, Georgia, and Alabama by serving in ministry and speaking at gospel meetings, lectureships, and other events. He started teaching at the School of Evangelism in 2021. Currently, he serves as the pulpit minister at the Chesapeake Church of Christ in Chesapeake, Virginia. He is a 2021 graduate of the House to House/Heart to Heart School of Evangelism.
Contact via email: ehbenjamin@outlook.com or phone: (803) 237-7814.
John Garza is a graduate of the Southwest School of Bible Studies (Class of 2013) and a 2022 graduate of the House to House School of Evangelism. He and wife Rachel have been married for five years and have a year-old toddler named Jack. In 2014, he began preaching for small congregations that could not afford a full-time preacher. His first full-time work was in 2018 with the Johnson City Church of Christ. In 2022, he accepted the position as an associate at Southwest, with an emphasis on evangelism. Since then, Southwest has had over 40 baptisms. He has greatly enjoyed working with the members of the congregation in evangelism. In fact, it has been exciting to see many souls obey the gospel of Christ. It has been even more thrilling to see the enthusiasm and dedication of so many new soul-winners. John feels honored to train the saved to teach the lost.
Contact via email: jogarza2012@gmail.com or phone: (210) 818-5456.
Marlon Retana was born in San José, Costa Rica, in 1980. He met Jacky Haughton in 2000, and they were married that same year. They are the parents of one son, Jonathan. Marlon obeyed the gospel in February of 2011 and attended Memphis School of Preaching in 2014. In 2016, he graduated with a degree in Bible studies, and in 2017, he added a degree in missions. He has been active in the Lord ́s work in Panama and has been a guest speaker in the US, Costa Rica, and Colombia. He collaborated with several brotherhood works in the translation of sound doctrine materials into Spanish and currently serves as Director and Instructor of Escuela Biblica En Línea (spanishbibleschool.org), a ministry that works with World Video Bible School in bringing all their resources to the Spanish-speaking world. Marlon is a 2021 graduate of the House to House/Heart to Heart School of Evangelism.
Contact via email: mr@marlonretana.com, website: www.marlonretana.com, or social media: @iammarlonretana.
Tagiilima Esene Jr. (Lima) and his wife, Athena, are graduates of the Memphis School of Preaching. They have been married for 12 years and have six beautiful children. Lima served in the military as an infantry soldier in the U.S. Army Reserves and was deployed to Iraq with the 100th Battalion 442nd Infantry unit that is based in Fort Shafter, Honolulu. He also graduated college with a Bachelor of Science in Criminology and Criminal Justice from Chaminade University in Honolulu. He was born and raised in American Samoa and is fluent in the English and Samoan languages. Lima loves to study the Bible with anyone who seeks to know more from God's Holy Word. He is open to discussions and challenging questions about the Bible. He is passionate about the cause of Christ and has committed the remainder of his life to preaching the gospel of Christ. Lima enjoys fishing, playing sports, singing, playing the ukulele, and spending time in the outdoors with his family. Anyone who is seeking the truth about salvation in Christ Jesus can make an appointment to have a personal Bible study with Lima. Lima is a 2022 graduate of the House to House/Heart to Heart School of Evangelism.
Contact via email: honcoc@yahoo.com or call: (808) 861-2996.
HTHSOE instructors are proven soul winners who are now ready to help congregations in their area learn how to improve their local evangelism efforts. You are welcome to contact them using our website (https://evangelism.housetohouse.com/regional-instructors-2/) or the information included in this announcement. You can read of their work each week in Reaching the Lost: Success Stories. We are thankful for their willingness to serve, and we know they will add to the growth of this cultural shift among congregations of the Lord. It is our hope to add additional instructors in the future as we look for faithful and capable men who can teach others also (2 Timothy 2:2). We are in a deep hole, and the only way to get out of it is to work every day and night to train the saved to teach the lost. Please pray for this work and these men as we seek to glorify our Father and lead men and women to Christ.
If you need more information on the three booklet study series or the new training/evangelistic video, please contact me at: Rob@housetohouse.com.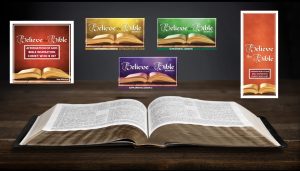 https://www.dropbox.com/s/wo94b4r7ju2qj4w/6%20Tips%20for%20Evangelism%20Compassion%20Cards%20%2810D%29.pdf?dl=0