REACHING THE LOST – STRATEGIES FOR SUCCESS
Written by Rob L. Whitacre
This year (2022) has been an amazing year! We have seen results in America that usually are only seen in foreign mission fields. Next week we will provide our final numbers. When you add HTH/HTH and door knocking baptisms, and the congregations who only report once a year (December), I think you all will be excited about the results.
We can hardly wait to announce HTHSOE plans for 2023. Growth is a natural result of success. We cannot afford to sit back and be satisfied. We are the family of God, a team, and a soul-saving army that is deployed all over the world. America is the center of a diabolical war against the kingdom of God. Churches of Christ must continue to ready for war by training the army to win souls for the Lord and reach the lost in local communities.
We join Paul with his heavenly sentiments for the faithful congregations working together to take as many souls to heaven as possible. "I thank my God upon every remembrance of you, always in every prayer of mine for you all making request with joy, for your fellowship in the gospel from the first day until now; being confident of this very thing, that he which hath begun a good work in you will perform it until the day of Jesus Christ" (Philippians 1:3-6).
If you need more information on the three booklet study series or the new training/evangelistic video, please contact me at: Rob@housetohouse.com.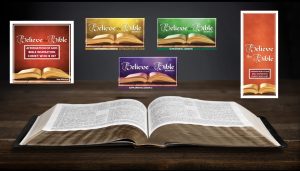 https://www.dropbox.com/s/wo94b4r7ju2qj4w/6%20Tips%20for%20Evangelism%20Compassion%20Cards%20%2810D%29.pdf?dl=0