REACHING THE LOST – STRATEGIES FOR SUCCESS
Does It Matter
Written By Rob Whitacre
The first tool HTHSOE teaches is 
Back to the Bible
. This tool reaches most of the people Christians know and/or associate. Once you learn how to use it, it is time to add another tool. 
Does It Matter 
was written by Bobby Bates. It is designed to fill the gaps and provide an additional resource for unique circumstances.
Does It Matter is a summary of Back to the Bible. The teaching on the authority of Christ and church of Christ is more condensed with a little different approach. The salvation of Christ is expanded with several great closings. Since it just one study, it provides some advantages over Back to the Bible. When do you use it?
When you do not have time to do three studies
When the prospect knows but has not obeyed
When the prospect does not obey after using Back to the Bible
When health limits study time or retention
When you are on a campaign/mission trip
Does It Matter is another tool in your toolbox. If you have already trained the congregation to use Back to the Bible, now it is time to train them how to use Does It Matter.  Evangelism training never ceases. The more tools you have, the better you will become. Pass these out to your members, download the PowerPoint, and train the saved to teach the lost. Help the members become comfortable by letting them fill these questions out from the pews. Who knows, you just might convert someone!
If you need more information on the three booklet study series or the new training/evangelistic video, please contact me at: Rob@housetohouse.com.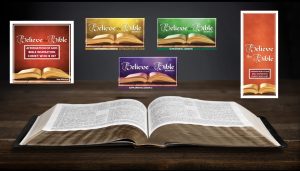 https://www.dropbox.com/s/wo94b4r7ju2qj4w/6%20Tips%20for%20Evangelism%20Compassion%20Cards%20%2810D%29.pdf?dl=0