REACHING THE LOST – STRATEGIES FOR SUCCESS
HTHSOE YouTube Channel
Written by Rob L. Whitacre
In 2022, we began producing weekly three-to-five-minute videos based on the HTHSOE six-step evangelism model (contacts, prospects, Bible studies, baptisms, new converts, growing church). Recently we asked our developers and editors to go back to each video and add a title based on the six steps. Next, we asked them to create a playlist based on those same steps. Now we are ready to launch it! Here are a few suggestions on how to use these videos:
Subscribe to our YouTube channel:
Click on the play list to select the step that interests you.
Watch the video as a congregation before, after, or during Bible classes.
Share a video with members, a group, or other Christians to promote evangelism.
Add a comment on the videos to inform others about your experiences.
The Great Commission is not complicated, but the process congregations must take to carry it out can be. Our goal is to keep things simple and have a synchronized plan where every member can have a place to serve. The key is training, training, and more training. This is what makes these videos so important. Elders can use them to help create an evangelistic culture among the members. We hope you will use this resource to educate and train your members to be soul winners.
If you need more information on the three booklet study series or the new training/evangelistic video, please contact me at: Rob@housetohouse.com.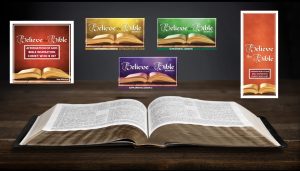 https://www.dropbox.com/s/wo94b4r7ju2qj4w/6%20Tips%20for%20Evangelism%20Compassion%20Cards%20%2810D%29.pdf?dl=0