REACHING THE LOST – STRATEGIES FOR SUCCESS
New Converts Class
During Bible studies with your prospects, time was invested in far more than the actual study. You listened, ate together, and perhaps did other activities together. After the conversion, it is far too easy for these things to cease as you move to the next study. This sudden loss of interest in these "babes" can lead to starvation of attention and prompt them to look elsewhere. How do you keep this from happening?
We call it mentoring.  A mentor is a role model, friend, and confidant. We call mentors for answers and for counsel when we go through difficult times. Here are a few suggestions on how to set up and maintain a mentoring ministry.
Elders need to look among the congregation for those who have the ability to serve as mentors. When choosing mentors, the elders should take into consideration age, availability, dependability, and maturity.
A coordinator should be selected to oversee this ministry and provide instruction, direction, and some accountability.
Elders should meet with mentors monthly to discuss the progress, problems, and roles of all new converts as members of the congregation.
Each mentoring individual/family should check on their converts daily. A simple text, email, phone call, or visit will do enormous good.
Mentors must spend some time with the new convert during the month. Meals are always good, but so are ball games, hikes, shopping, walks in the park, desserts, short trips, and any other activity they might enjoy.
Mentors should send the new convert Bible videos to watch. You can access links from wvbs.org.
Mentors should encourage daily Bible study by using tools like the Acts Workbook by Bobby Bates or The Beginning of our Confidence by David Pharr.
Mentors should pray with new converts on a regular basis.  This can be through phone or in person, but it should not be overlooked.
Mentors should encourage new converts to evangelize and reach out to their family and friends.
A new converts' class taught on Sunday and Wednesday may not be enough to keep these new Christians saved. Evangelism is founded on a relationship with God and His kingdom. The relationship with the teacher and new convert is strong and must be extended to other members. Establishing a mentoring ministry in your local congregation will help keep them from falling away and help the congregation grow.
If you need more information on the three booklet study series or the new training/evangelistic video, please contact me at: Rob@housetohouse.com.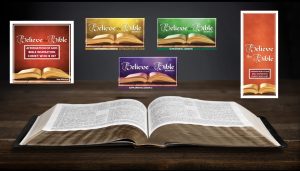 https://www.dropbox.com/s/wo94b4r7ju2qj4w/6%20Tips%20for%20Evangelism%20Compassion%20Cards%20%2810D%29.pdf?dl=0