Three Important Questions
Written by Rob L. Whitacre
There are six steps to success in the HTHSOE model. Each step has its own strategy with proven processes to get results. Moving from contacts (step 1) to prospects (step 2) is a seamless transition. Moving from prospects to Bible studies can become a bottleneck or choking point. This year, we have addressed this issue, and recently introduced Mission Mondays as a partial solution. Now we focus on three important questions.
When it is time to make a visit (Mission Mondays), churches need to train members what to say at the door. Remember, these are not cold visits. You have showered these contacts with Christian love, kindness, and compassion, so they should be warm and willing to listen when you visit.
Greet the person and engage in friendly conversation for at least three to five minutes. Then make the transition using the three-question method. Include the name of your congregation in each question.
What do you think about the East Ridge church of Christ?
Do you know a lot about the East Ridge church of Christ?
Would you like to know more about the East Ridge church of Christ?
Questions, when asked correctly, can provide a powerful transition. These are not pointless questions, although we may already know the answers. For example, we may believe they will respond favorably to question one. We know in most cases they do not know a lot about your congregation. We do not know the answer to the third question. We hope that the acts of kindness have softened their hearts, so that they will answer, "Yes, I want to know more about your congregation." This is the same as being asked to do a Bible study!
We do not ask for Bible studies—we earn them. Prospecting earns the right to ask the question. Mission Mondays provide the opportunity to reap what you have sown. Asking intentional questions allows you to make a smooth transition. Memorize them, train members to use them correctly, and set up Bible studies!
If you need more information on the three booklet study series or the new training/evangelistic video, please contact me at: Rob@housetohouse.com.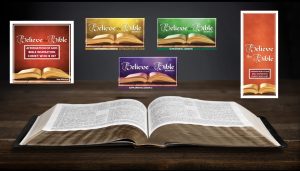 https://www.dropbox.com/s/wo94b4r7ju2qj4w/6%20Tips%20for%20Evangelism%20Compassion%20Cards%20%2810D%29.pdf?dl=0