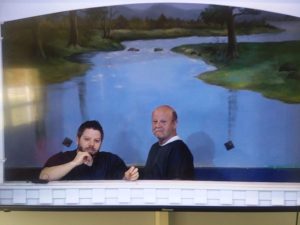 Earlier this year we completed a two-day seminar with the Valdosta church of Christ in north Alabama. Their preacher, Adam Evans, and his family hosted us for lunch in their home. We were encouraged as they spoke about their passion for soul winning. After the seminar, I met with the elders and Adam. As we drove away, we knew great things were heading their way.
They recently sent the following report:
The Valdosta Church of Christ in Tuscumbia, Alabama, is very excited about the future of evangelism in the Shoals.
One of our members that attended the Evangelism Seminar in February 2020 was Brother Ray Tuggle. About two years ago he was restored after being unfaithful for many years. His wife, Mary Joyce, was a Baptist. Last year her mother passed away, which prompted her attendance with her husband at Valdosta regularly. Following the Evangelism Seminar, Ray began teaching his wife the Back to the Bible study series. We give thanks that on March 15, 2020, she responded to the invitation and was baptized into Christ. They had just finished the first two studies. Brother Tuggle told me that if it had not been for the seminar, he would not have had the confidence to study with his wife. He wanted to say thank you. She also said that the study booklets really helped her.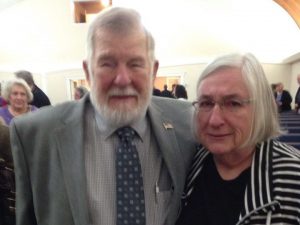 During 2019, Tony Butler had been invited to worship by two different members of the Valdosta congregation. He began to attend worship and Bible classes in July 2019 and was more faithful in attendance than some of our members. During this time, he was not yet ready to sit down and study. However, after a few months, Tony's uncle (who is a member of the church) explained to Tony that his baptism was not valid. This prompted Tony to question his situation. We set the appointment and started the 3-study approach in October 2019. It took some time, but Hershel "Tony" Butler gave his life to Christ and was baptized into Christ in April 2020.
One of our members has been studying with her parents. They have completed the 3-study approach and are planning on reviewing together with the one study review. We are praying that this family will be united in Christ soon.
We are preparing to open a "foster care closet" in hopes of making contacts and helping the foster children in our community. We have prepared the room, shelving units are being built, and clothing donations have been coming in for months.
Regarding the Compassion Card program, we have separated the congregation into four groups and will begin meeting in teams as soon as this COVID pandemic subsides. We have cards ready to send and have created a video to explain to the congregation how the program will function. If you would like to watch the video, click on the link below. We are working to get our new-movers program up and going. A "new-movers basket" was created and presented to the congregation as a sample of what we can do. We have also designed a logo for our "guest bag" that we will give to non-Christian visitors. We have a temporary "evangelism area" where materials are displayed. We are designing a new area in the foyer solely for this purpose. We are excited about the potential in our area for soul-saving!
As you can see, there is so much good news to report. Jesus has provided His church with everything we need to be successful soul winners. We hope you will continue focusing on evangelism as you too can reap these blessings. We love you all, and we stand ready to assist. Please pray for the Valdosta church of Christ as they seek and save the lost.
In His Service,
Rob Whitacre, Director HTHSOE