REACHING THE LOST – STRATEGIES FOR SUCCESS
Reaching the Lost
Written by Rob L. Whitacre
In 2018, we started printing a quarterly report to share the evangelistic progress that congregations were making as they used techniques from the HTH School of Evangelism. As the school grew, these reports became so frequent that we changed to a digital format and eventually a weekly publication. "Reaching the Lost" is so much more than a congregational report, but it is way for us to identify techniques that work so we can multiply the use of the plan throughout the kingdom.
Last year, we decided to put a book together of all the Reaching the Lost reports from 2020-2021. Most of you probably never read these original reports and strategies from early in our formation. We do not want the good work from these congregations to be lost. Therefore, we indexed and categorized everything and published the book. Every congregation who is enrolled in House to House/Heart to Heart will receive one free copy with their March edition of House to House/Heart to Heart. We encourage each man in leadership to read it as part of the congregation's evangelism focus. We are already working on Volume 2 with material from 2022. If you are a soul winner, this is a tool that should be added to your library.
Success breeds success, and nothing breathes life into congregations more than reports of countless baptisms from sister congregations. We desperately need faithful congregations paving the way for other churches. Paul told Thessalonica, "Ye became followers of us, and of the Lord . . . So that ye were ensamples to all that believe in Macedonia and Achaia. For from you sounded out the word of the Lord not only in Macedonia and Achaia, but also in every place your faith to God-ward is spread abroad . . ." (1 Thessalonians 1:6-8). Paul wrote, "Brethren, be followers together of me, and mark them which walk so as ye have us for an ensample" (Philippians 3:17).
Each week we recognize Christians and congregations who are successfully carrying out the Lord's mission. We encourage you to read each report, study it, and implement it. Evangelism is a congregational effort to reach the lost, and we are better together fighting for the Lord then we are individually.
If you need more information on the three booklet study series or the new training/evangelistic video, please contact me at: Rob@housetohouse.com.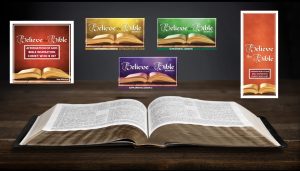 https://www.dropbox.com/s/wo94b4r7ju2qj4w/6%20Tips%20for%20Evangelism%20Compassion%20Cards%20%2810D%29.pdf?dl=0