REACHING THE LOST – STRATEGIES FOR SUCCESS
HTHSOE Checklist
Where do you begin? What is next? How do I keep from skipping important steps? You can use the HTHSOE checklist. This checklist is a critical step in developing the congregational evangelism model. To keep everything in sync and to allow the model to function properly, we have developed this tool. The initial order is very important, although you can work ahead once the Introduction steps are completed.
In short, there is a process you must follow to achieve the desired results. If you ignore/skip steps, you have diminished results. No matter when you started, we suggest returning to the beginning and checking off the boxes to ensure you have everything set up and working as intended. Once you reach the "Contact" step, it is unnecessary to complete every process to move forward to "Prospects." Once you have contacts, you need to learn how to prospect them. We have a growing list of tools to help you develop each step.
As always, we are available to help you out. Feel free to email, text, or call. We can set up a virtual meeting or send one of our teachers to assist you in person. We pray for your success as this represents Kingdom success for everyone
If you need more information on the three booklet study series or the new training/evangelistic video, please contact me at: Rob@housetohouse.com.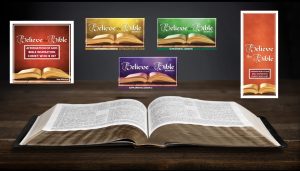 https://www.dropbox.com/s/wo94b4r7ju2qj4w/6%20Tips%20for%20Evangelism%20Compassion%20Cards%20%2810D%29.pdf?dl=0