REACHING THE LOST – STRATEGIES FOR SUCCESS
Never Go Empty-Handed
Written by Rob L. Whitacre
Kindness and love are how Jesus opened the hearts of men and women. It is hard to be angry when someone gives you a gift. Prospecting is the second step in our HTHSOE model. In this step, you begin to open the heart of the contact. As the heart softens, you can begin the transition to a Bible study. When you make a visit (Mission Monday/Transition Thursday), never go to the door empty-handed. Here are a few suggestions:
Appearance is important. A nice gift bag is recommended for your items.
It is not about the cost because a gift is always valuable when it comes from the heart.
Food is a great icebreaker and hard to resist!
Always include information about the church. Insert the latest edition of House to House/ Heart to Heart.
Never go alone.
Always go as a male/female pair.
Bring a child/teen if possible.
Smile.
Use the three-question method:
-What do you think about the East Ridge church of Christ?
-Do you know a lot about the East Ride church of Christ?
-Would you like to know more about the East Ridge church of Christ?
Before you proposed to your wife, you spent time (and money) winning her heart. You gave her gifts, spent time together, listened to her, and learned more about one another. Before the Bible study takes place, you need to do the same with your contacts. Earn the right to have a Bible study by never going to the door empty-handed.
If you need more information on the three booklet study series or the new training/evangelistic video, please contact me at: Rob@housetohouse.com.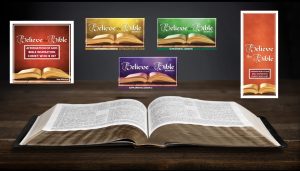 https://www.dropbox.com/s/wo94b4r7ju2qj4w/6%20Tips%20for%20Evangelism%20Compassion%20Cards%20%2810D%29.pdf?dl=0