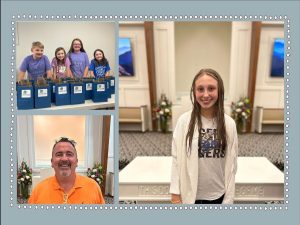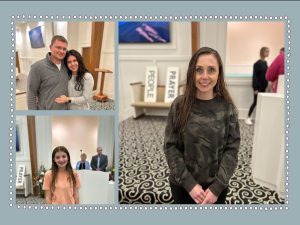 Reaching the Lost- Success Stories
Statistics
Total baptisms (2018-2022) reported from U.S. Congregation: 2,345
Total Seminars Conducted (2018-2022): 181
Personal Seminars in 2023: 14
Digital Enrollments for 2023: 20
Total baptisms reported from U.S. Congregations, 2023: 280
Upcoming Seminars
May 7-10 Winfield church of Christ, Alabama
May 15-17 Iuka church of Christ, Mississippi
May 18-19 Memphis School of Preaching, Tennessee
May 19-21 Looxahoma church of Christ, Mississippi
May 22-26 Georgia School of Theology, Warner Robins, Georgia
Featured Work: Paintsville Church of Christ, Kentucky

Editor's Note: Zach Collins is a talented young preacher in Paintsville, Kentucky. He is wise beyond his years, and he exhibited a strong grasp of soul-winning techniques during our training over a year ago. His recent report was so good that we would like to submit it as a training tool for other congregations.
Are Gospel Meetings Still Effective Today?
Sadly, some have given up on gospel meetings. This past week has proven the old adage that "Gospel meetings only work when we work them." The recipe for success with a gospel meeting involves four P's: Purpose, Preparation, Prospects, and Presence.
This week, we began our 2023 Gospel Meeting. For months, our congregation has been sowing a lot of seed through invites, contact cards, door-knocking, prospecting, and Bible studies. Though seed was being scattered, we were not seeing the results we wanted. In the last few weeks, we have stressed purpose, preparation, prospects, and presence for our upcoming gospel meeting. In preparation for this gospel meeting, our Bible classes made visitors bags, and our members sent contact cards. Because of bad weather, our members did a "door-knocking campaign" by phone. We planned and prepared with purpose to reach the lost, and God is giving the increase to our effort.
In the last two days, we have watched something amazing! We have had eleven responses to the invitation in total with five baptisms and six restorations! So far this year, we have six baptisms and thirteen restorations in total. This growth has also resulted in many visits and Bible studies. God is doing something amazing through His people at our family in Paintsville because we were willing to do His will by being seed sowers. Our Christians planted, the visiting preacher is watering, and God is giving the increase! (1 Corinthians 3:6).
Our family at Paintsville is on fire, and I anticipate more restorations and baptisms this week! If patience in the power of the gospel has taught me a lesson, it has reminded me to keep sowing, knocking, and prospecting. Eventually, all of your hard work will come to fruition, and it will give you a deeper appreciation of the great role we play in God's scheme of redemption!
Congregational Reports
Bridgewater church of Christ, Katy, Texas:  We want to welcome the Bridgewater church of Christ to the House to House/Heart to Heart School of Evangelism.  The attendance was excellent, and the elders are very determined to enact the congregational plan.  We look forward to hearing from them frequently as they reach the lost in their community.
Glencoe church of Christ, Alabama: David Marker (elder) reports, "We completed delivering the gift bags for our New Movers for April. We will follow up with two contacts soon.  We will be meeting for Transition Thursday this week, and we also hope to implement the invitation cards.  That will give our members an additional level of reaching out and cultivating contacts. We are meeting virtually on a bi-weekly basis with the congregation to keep everyone abreast of our progress. This is also another way to challenge our members going forward."
Hatton church of Christ, Alabama: Chris Miller (preacher) reports, "Regular reminders, continual public prayer, and constant discussion are all part of the One Mission work at Hatton. We have added new members to the card groups, and we recently went through the whole process on a Sunday night to inform the new and remind all of us of the process.  We continue to move forward effectively."
Chase Park church of Christ, Huntsville, Alabama: Pat Cowden (preacher) reports, "We were blessed to witness Jared LeBlanc baptize his daughter, Anna, a few days ago. Jared and his three girls have been visiting for several months, and he placed membership a few months ago. They were visiting family in Amory, Mississippi, where Jared's parents live and where a recent tornado went through. While streaming the services from Chase Park, Jared and Anna started talking about Rusty's lesson on "The Beauty of Baptism," and she said she was ready to be baptized for the forgiveness of her sins. They drove back to Huntsville, and she was immediately baptized into Christ. It was amazing. The LeBlanc family is a wonderful addition to the body here at Chase Park. Please pray for Anna, her dad, and her two sisters."
"We have four studies currently ongoing and a fifth that is supposed to start soon. We appreciate prayers for our efforts as we seek to please and glorify our God."
Central church of Christ, Monroeville, Alabama (digital): Andrew Wynn (preacher) reports, "This week was an incredible week at Central church of Christ in Monroeville, Alabama. Paul Mays conducted our gospel meeting for April 16-19. We had a number of visitors (Christians and non-Christians). On Wednesday April 19, three souls responded to gospel obedience (Cody and Danielle Wallace and Nicole Baggett).  "Watching souls with honest and good hearts obey the gospel never grows old. We appreciate prayers for our efforts."
Lake City church of Christ, Florida: Jim Flegert (elder) reports, "With one week behind us marking the beginning of our efforts sending our compassion cards, we were able to collect three more contacts from our members Sunday morning, bringing our total to eight. Presently our compassion cards coordinator is working through some logistical problems that came about from our first week of card writing. Sunday morning worship gave us the opportunity to cover the Scriptures associated with Book 1 of BTTB. This laid the groundwork for those of our number who in a few weeks will be in a class to fine tune their skills to conduct BTTB Studies with our future prospects."
Monroe church of Christ, Georgia: Charles Harris (regional instructor) reports, "On Sunday, we finished our weekly evangelism class. In this class, we discussed ways to set up Bible studies.  For the remaining weeks, we worked through BTTB. We focused on practicing HTHSOE principles to make the Bible study more effective. With some members now more equipped to teach the gospel, I will emphasize the contact and prospecting steps of the Evangelism Model."
Peachtree City church of Christ, Georgia: Lew Foshee (elder) reports, "As an eldership, we have conveyed to the congregation that our evangelism program is our number one priority.   We are gaining traction with our program, but at a much slower pace than we had anticipated.  To help facilitate the success of our program, we have asked our family and outreach minister (Chris Parker), to be our overall coordinator for the program.  The evangelism program will be his primary focus and, in this role, he will be able to utilize his tremendous talent and ability to move our program forward.
"Our compassion card team continues to grow in number, and we have asked our growth groups to become part of that effort as well.
"In preparation for our 'Walk4Water event,' we conducted a 'Work4Water' event on April 21st on the front lawn of our church building.  The event was well attended, and we had several people that were not members of the church in attendance.  We will conduct our 'Walk4Water' event on April 28th.  We currently have 300 people registered for that event, and many of those are not members of the church.  We have been extensively advertising our 'Walk4Water' event this year on radio stations and social media, and are diligently focusing on the evangelistic aspect, and are hopeful that we can garner several contacts from the event.
"We are starting to see positive results from our compassion cards.  We have one lady that has attended our worship service for the past two weeks, as a direct result of the cards she received from our congregation after she went through a very traumatic event.
"We continue to fervently pray for the success of our work, and for you and your family as you travel around the country doing tremendous work for His kingdom!"
Carrollton church of Christ, Georgia: Dave Leonard (preacher) reports, "We started teaching the first lesson of BTTB on Sunday. The PowerPoint is so helpful, and everyone appreciated the guidance in leading a Bible study.  We continue to send compassion cards, and a number of our ladies are working on visitor bags. We have two Bible studies ongoing and are hoping for more!"
LaFayette church of Christ, Georgia: Jessie Teague (deacon) reports, "Next Sunday evening, Group 1 will meet to send out compassion cards. One of our card recipients that lives in Jasper, Georgia, has again expressed great joy and encouragement from the cards. We found a connection with someone who has worked with a congregation in Jasper, so we are going to ask them to send cards and plan a visit."
Woodstock church of Christ, Georgia: Greg Garner (deacon) reports, "Our congregation meets on the second, third, and fourth Sunday evenings to conduct the Actively Caring Teaching Serving (ACTS) workshop (i.e. Evangelism). During our workshop, the Compassion Group created 27 compassion cards to send out this week. The Visitation Group visited and delivered 13 coffee stations to the new movers within our community. WCOC had three visitors for worship on Sunday. WCOC has four Bible studies in progress."
Oak Hill church of Christ, Georgia: Matt Wallin (member) reports, "We started a more organized college ministry about two months ago. One man had been coming regularly with his Christian wife for marriage counseling, but I could not reach him. We just hit a roadblock. Then two members in my men's group "adopted" him and made him their ministry, and we just baptized him!
"We have four non-Christians coming. One goes to her Baptist church on Sunday but comes with us on Wednesday. She has been a great heart and contributes to the group.  She decided to get baptized at her Baptist church in two weeks.
I challenged her yesterday to read the book of Acts in one sitting before then. I asked her to consider what the people in Acts did to be saved. Then I asked her to meet with me to talk about what she learned from Acts.   She just texted me that she is reading Acts now."
Rabun County church of Christ, Georgia (digital): McKinley Pate (preacher) reports, "We are continuing to follow up with recent visitors by sending cards to them and others that need compassion. One lady who has not attended services in five years had heart surgery last week.  After her surgery, she stated that she was going to begin to attend services again and told a nurse that I was "her preacher" even though she has never obeyed the gospel. The members are currently sending her get well cards, and I am praying about teaching her BTTB when she is released from the hospital. She has an issue with reading, so I am excited about the video BTTB that has recently been recorded.
"We continue to have two separate "open invitation" Bible studies at restaurants each week to find prospects.  Just as the first century church did not sit back and wait on the list to come to them, we at Rabun County are out in the community looking for prospects and showing compassion as we go."
Honolulu church of Christ, Hawaii: Tagiilima Esene (regional instructor) reports, "Aloha from the Honolulu congregation! We continue to prepare for our local summer camp, which is another avenue that we use to gain contacts and prospects. Our New Movers program is actively delivering welcome bags in our community. We have several souls still being prospected. The highlight of this past week was that two souls were baptized into Christ. Bobby was invited by Rick, one of our new converts.  After finishing Back to the Bible, Bobby made the decision to put on Christ in baptism. Merilei, a family member of several of our members, had questions about baptism. After studying the gospel, sin, and the plan of salvation, Merilei obeyed the gospel of Christ. Praise the Lord!"
Jerseyville church of Christ, Illinois (digital): Jake Medford (preacher) reports, "We went through Book 1 of Back to the Bible as a congregation. We already have four individuals in studies. The congregation is making contacts, and we are building our list. We will be doing Book 2 this coming Sunday."
Beloit church of Christ, Kansas: Dustin Doughtery (regional instructor) reports, "How excited I am to send this report this evening. We have a new brother in Christ; Triston was baptized Monday night about 6:20. We studied with Triston and Sharon, his mom, in December when his mom was baptized. At that time Triston was not ready, and I did not push him, but I remained in contact with him. He came to services regularly with his mom after she was converted.
"This past Sunday, our brother Keith preached a great lesson about the narrow gate and some of the things regarding the Christian walk as well as how to get on the narrow path.  After the service, Triston asked me what I was doing Monday night. He said that it was time, and he was ready to be baptized. I was so happy and excited as I looked forward to Monday night. We had a small gathering of his family and another family that is really close to them and attends with us. We had a quick study recap and some discussion, and then we went to the water where Triston gave his confession. I was privileged to immerse him in water where his sins were forgiven and he was added to the church. To God be all the glory."
Coldwater church of Christ, Murray, Kentucky: Luke Puckett (preacher) reports, "This past week, our elders and deacons met to talk about our evangelism efforts. We plan to refocus on the basics. From the pulpit we will revisit how to use the bookmarks and identify contacts that can lead to prospects. We also talked about improving follow-up visits with those who receive cards.   We do have two contacts from sending cards. Also, we are studying with some of our teenagers who have not obeyed the gospel yet."
Blanchard church of Christ, Louisiana: Pat Cella (elder) reports, "We are trying to get everything rolling. On Saturday, I received a call to the building that rings on my cell phone. A nice lady named Janice spoke with me for about an hour.  She has received House to House for several years. She said that she would be at services on Sunday, but she did not make it. I plan to call her this afternoon. I think that she is a great prospect. We are praying for her."
LaPlata church of Christ, Maryland (digital): Eric Sykes (regional instructor) reports, "We just baptized Chris McPherson. He is the fiancé of an elder's daughter. We had completed Lesson 3 last week and were ready to do Does it Matter? when he changed his mind about doing today's bible study. Instead, he just wanted to be baptized. He said it was a combination of what he learned from Lesson 3 last Thursday  and the Evangelism Training Seminar over the weekend that helped convert him. He thanked me. He said he has been coming here for two years, and this was the first Bible study he has had. We have an appointment to start his New Convert Bible study next Thursday. Praise God and the power of His word."
Samford church of Christ, Steele, Missouri: Kyle Imel (deacon) reports, "We had a baptism yesterday! Wes put on Christ. He is the husband and father of two people who were baptized about two months ago. That brings us to three baptisms this year. There is one active study, but we have hit a potential road block in it, so prayers are needed for receptive hearts. We hope to study with another couple this week or next. We are waiting for medical conditions to improve. We plan to visit more contacts in the next two weeks, so we are optimistic for more Bible studies soon."
West Hwy 160 church of Christ, West Plains, Missouri (digital): Marvin Hatley (elder) reports, "The congregation finished training on all three Back to the Bible booklets this past week. Visits are being made from Transition Thursdays. One couple that had not attended since COVID were in attendance Sunday. Compassion cards and visits were instrumental in providing encouragement for their return as well as for members to become active in reaching out to care for fellow brothers and sisters. A couple who had visited are now receiving compassion cards, and they have been attending on Sunday mornings.  We plan  to make personal connections with a meal in a member's home soon, and we hope for a personal Bible study. The model is working! Our congregation would appreciate prayers for fruit from ongoing efforts."
Fordland church of Christ, Missouri: Josh Romo (preacher) reports, "I was finally able to resume preaching through Back to the Bible. We finished Book 2 and will begin Book 3 next week. We will begin making transitions next Sunday. We are calling the last Sunday of each month "Seeking Sunday."
East Flushing church of Christ, New York (digital): Clarence Jenkins (preacher) reports, "A visitor whose spouse is a member was encouraged by compassion cards received during recovery from illness. Another member now understands the importance of compassion cards after receiving them while in the hospital. We had two visitors on Sunday whom we took out to eat after service. There are several ongoing Bible studies. We contacted a long-distance HTHSOE enrollee, sent the first book of BTTB, and hope to do a Zoom study soon. We appreciate all prayers."
Carthage church of Christ, North Carolina (digital): Randy Chambers (preacher) reports, "Greetings Brethren. The Carthage Church of Christ in North Carolina had an encouraging week. The First Principal class is going well. Our new members are bringing visitors to worship services, and we are doing community services with their contacts. Yesterday we began a Bible study with one of their friends using the BTTB series. A member began a new study with her neighbor and reported that the study went very well. We continue to teach, encourage, and work the plan."
Coweta church of Christ, Oklahoma: Keno Shrum (elder) reports, "We have been studying with a man that was raised in the church and was baptized as a teen. He fell away as an adult when he was with the wrong crowd. He is responding well to our study and seems to have a good knowledge of why he was baptized and what the Lord expects of him. I anticipate he will probably get his life back on track and rededicate himself to God this week. He has been worshiping with us for the past few weeks and is doing well. It is such a blessing when a new convert gives his or her life to God, but what a time of rejoicing when a lost brother returns!  To God be the glory! Great things He has done!"
York church of Christ, Pennsylvania: Mark Raschke (deacon) reports, "We have continued to send compassion cards, but our lists of prospects and contacts seem to have dried up. I will plan to make another announcement next Sunday about the importance of the bookmarks, and I will again ask for names and addresses of those who are having health issues, moving, or going through difficult family situations."
"Our congregation has really been great about sending cards when they have been handed out with contact card information. However, engagement for much beyond that has proven difficult. We welcome advice about improving this tool.
"In order to keep our card-writing muscles active while we are without new contacts, Debbie had the good idea of selecting some names of members whom we have not seen for a while, and we handed out their contact information to our card writers so they could reach out and invite them to services for our next fellowship meal.
"Also, at the urging of Terry and Carol Zortman, we handed out lists of items that members could buy if they are interested in providing donations for Visitor Bags and New Mover Baskets. Terry and Carol set up some examples in the foyer, and Debbie provided a bin for donations. Fred, Jay, and others have continued to bring excellent lessons about evangelism regularly to the congregation."
Madison County church of Christ, Jackson, Tennessee: Steven Sprouse (preacher) reports "During our Wednesday night class, we continue to study the Fishing For Men book by Bobby Bates. This week, we also hope to have two separate studies using BTTB, Book 3. We received another card thanking us for the cards and support."
New Hope church of Christ, Middleton, Tennessee: Cole Wade (preacher) reports, "This Sunday, we had 100 in attendance at the service. Our members are bringing their friends and family, and we had a wonderful attendee mention that she was wanting to speak to the elders soon! It was a very successful Sunday, and our church is not only growing in number, but also in faith. We have a Friends and Family Day next Sunday. We appreciate prayers for our effort to form connections and encourage people to recommit!"
Old Jefferson church of Christ, Smyrna, Tennessee: Bob Horn (preacher) reports, "We recently put together new movers baskets and welcome bags for visitors. We had three contacts that will be receiving compassion cards this week. I plan to start teaching the Back to the Bible lessons to the congregation in a couple of weeks."
McKenzie church of Christ, Tennessee: Chance Steen (preacher) reports, "This week our word is 'Visit.' We will make visits to those who have been receiving cards. I failed to mention that we had a family visit us last Sunday; they received a visitor bag from one of our elders and returned this Sunday."
Hillsboro church of Christ, Tennessee: Shelby Moorman (preacher) reports, "We have several contacts that have been generated by our new movers program. James Boyer has been attending for a couple months now. We are getting to know him and hope to schedule a Bible study with him soon.  Chris and Sarah Sliger have also been coming with their son Jake. They are about ready to place their membership with us. Chris is a Christian. We still need to get to know Sarah and Jake better. I suspect there is study needed there.
"Levi and Tyler Stone are young newlyweds who recently bought a house in Hillsboro. They have visited with us, and Levi came to our Tuesday Men's Discussion. We hope to get to know them better and eventually study with them. Melodee Moreland, a coworker invited by Scott Evans, has recently attended worship and our Ladies' Class. We hope to study with her as well. Beyond these, we have a fairly good list of contacts, and we hope for further discussions and studies."
White Oak church of Christ, Chattanooga, Tennessee (digital): Austin Fowler (regional instructor) reports, "Things continue to go well at White Oak. Our Sunday morning attendance continues to grow. Sunday, we had 44. Ron Payne has a Bible study set up on Saturday morning with one of our visitors who has attended faithfully for the last month. I visited her on Sunday, and she was so excited about the Bible study we have scheduled. She said she cannot wait to learn more about the Bible. I am excited to see and hear how that Bible study goes on Saturday."
East Main church of Christ, Murfreesboro, Tennessee: Brad Rowley (elder) reports, "Last week,  Compassion Card Team 4  wrote 72 cards. We had three new contact cards from last week. We are encouraged to see Dillion Pewitt, a recent convert, set up a new Bible study with a friend of his, Ryan Tharp. They have already completed Lesson 1 of Back to the Bible.
"The elders met with several new members last week. We want to welcome Philip and Carrie Shivel who moved to Murfreesboro from Florida. We also want to welcome James Reed, an East Main member from several years ago, and Andrea Emberton, who has been visiting us for a while.
"We have completed another task of the Evangelism Schedule, the revision of our House to House Magazine. Our revision is directed towards community outreach. Wayne Lankford, our associate minister, is making progress on a project to produce contacts from old East main directories. We will have four new converts graduate from class on May 7."
Covington church of Christ, Tennessee: Wayne Dalrymple (elder) reports, "It has been another busy week at Covington. We are continuing to deliver supplies to several families affected by the tornado. We also have crews who are helping people clean up yards and cut trees that were blown down. Saturday, a large group from the Great Oaks church in Memphis helped us clear trees and debris. We are growing our list of contacts by these efforts. One family that we helped offered to pay, but Jeff, our youth minister, told them they owe us only a visit to worship. They indicated they would do just that. On Monday, we sent cards to several of the families we are helping.
"We also are beginning to focus on families who have not been attending the worship services for a while. We made phone calls and will be making visits this week to encourage them to return.
"Sunday morning, David and Debra Foshee responded to the invitation and expressed their desire to be restored to God and to the church. They were members at Covington many years ago but have not attended in quite a while. The Foster family visited again Sunday and stayed to eat lunch with us. We are working toward a Bible study with them. God is giving us many opportunities to reach the lost."
New Union church of Christ, Manchester, Tennessee: Paul Fulks (elder) reports, "At New Union, we continue to review the Bookmarks at the close of Sunday morning worship services. We ask members to submit contact cards for those who have had events occur in their life causing them to need compassion shown. We also include others we know (friends, families, and neighbors) in that same situation. We have congregational prayer specifically for those we are prospecting. Our members have been very consistent in completing and submitting new contact cards. This week, we had one contact card submitted.
"Card Team 3 met after Sunday evening services and completed 60 compassion cards. Last week, six members made five follow-up visits and contacts. Six New Mover Baskets were delivered. We had two visitors on Sunday from the community.
"Two of our elders and our preacher meet every week for Mission Mondays and review contact cards and visits. They also plan for follow-up and visits during the coming week. We reach out to specific members to include them in assigning visits and follow-up. We use a spreadsheet to track contact cards received, compassion cards written, follow-up visits and assignments made, along with other pertinent information such as phone calls and texts."
West End church of Christ, Knoxville, Tennessee: Adam Wilson (member) reports, "Kudos to Billy Bearden (minister) for thinking outside of the box. We used a portion of our Sunday evening service to role play what happens between submitting a contact card and baptism. We want our congregation to be familiar and comfortable with how we can reach their contacts and how they can participate at any point along the way. I thought that Billy and Jeremy (preacher) did an excellent job of showing us how an average Bible study goes from the knock at the door to navigating the Bible and writing down off- topic questions to address in a future study. The service was recorded as part of our live streaming, and it will be shared as training in the future."
Dellrose church of Christ, Tennessee: Mike Hovis (member) reports, "On Sunday morning, Jerry preached the third lesson from the slide deck Rob left him. Before the service ended, Scott spoke to the congregation and emphasized that since members have had the bookmarks in their hands for two weeks, it is time to create contacts by choosing names of people on the lists who have experienced life changes recently. We received one additional contact yesterday after the close of service. We closed the service with the song "Lead Me to Some Soul Today" and the brother who led the closing prayer asked God to help us put in practice the things we are learning.
"On Sunday evenings, Jerry is preaching a series on Mark. Last evening, he emphasized the circle of friends in this passage. The inner circle included Peter, James, and John; the outer circle included the other disciples, and distant circle included other acquaintances.  He applied this pattern to our unsaved friends and challenged us to consider those we would place in the Inner Circle, the Outer Circle, and the Distant Circle. It was a fine motivational lesson. I have attached a photo of the slide, but I took it too early to include all his points. We now have some actionable contacts. Our next step is to organize our groups. We need to do that quickly and get cards in the mail."
Highway 95 church of Christ, Taylor, Texas: Benjamin Dossey (preacher) reports, "We delivered new movers baskets this past Saturday and had a number of great conversations. We included in our basket an invitation to our first Sunday potluck. We hope to start a study of Book 1 from Back to the Biblewith a gentleman this Wednesday."
Southwest church of Christ, Austin, Texas: John Garza (regional instructor) reports, "Concerning our current Bible studies, we have ten studies taking place with different members of the congregation. All of them are at various points, and a few of them are discussing Book 3 of Back to the Bible. Certainly, each study is unique because of the personal nature of the study. Concerning our evangelism program, we are working deeper on our personal work with visitors and our personal social media/internet evangelism. To God be the glory in our works for Him."
Fruitvale church of Christ, Texas: Carl McCann (elder) reports, "We are doing well here in Fruitvale. The work continues with every effort being made to show people the glorious truth of God's word.  We look forward to using a new way to create contacts. We appreciate all prayers."
Northern Oaks church of Christ, San Antonio, Texas: Mel Hutzler (elder) reports, "We have a few Bible studies going on and a few more on the way. We also have many summer events coming up, and we will tie evangelism to those efforts. Our evangelism groups continue to go well. We the elders need to meet soon and tie up loose ends on our evangelism program. We added another deacon recently, and a faithful member passed away. We have some evangelism training ongoing and hope to have more in the future."
Midtown church of Christ, Victoria, Texas: James Cammock (deacon) reports, "We are grateful to have a steady flow of new contacts for our compassion cards. It is not uncommon for us to receive cards of appreciation from our contacts, which is encouraging to the congregation. We are also busy inviting people to our Family and Friends Day in May. We pray that the Lord's church is presented well and that many personal Bible studies come from the event."
Graceton church of Christ, Gilmer, Texas: Johnny Willeford (elder) reports, "We are thankful for the recent "Back to the Bible Seminar." Our members are still buzzing about all the training we received. Scott preached the first lesson from John 4 yesterday. We passed out the bookmark cards for our members to start on their list of ten contacts. The elders and deacons met last night to discuss names to consider as coordinators. We are making changes to our HTH/HTH monthly mailouts in our community. Ladies will begin tomorrow collecting items for our visitor bags.
"We have had to remind our members that the three lesson BTTB study booklets are not to be given out like correspondence courses. We want to use those in face-to-face studies.  Several have requested them to give to friends, but we are working on retraining them. We have also received word about the three families in the Diana community who have experienced tragedy recently. These may be our first prospects."
Central church of Christ, Martinsburg, West Virginia: Robert Veil (preacher) reports, "We continue to have good return percentages for Sunday evening services as well as several recurring visitors. This is a great evangelistic opportunity. The sermons currently are on the plan of salvation from Acts 8. We wrote compassion cards again last evening, and we have a gospel meeting starting in two weeks with Allen Webster."
NOTE: These reports are from Christians and congregations enrolled in the House to House/Heart to Heart School of Evangelism. These emails are sent to teach and provoke one another to remain focused on the mission of Christ. Each week, we share several reports and highlight one with more details. We hope you enjoy reading them.